SANTA EMILIA CULTURAL CENTER
A Lighthouse of Culture in Mondoñedo
With the support of Mondoñedo City Council
Welcome to the Santa Emilia Cultural Center, a unique space where history, architectural beauty and creativity come together to offer unforgettable cultural experiences. Located in the Hall of the Pillars of the emblematic Palacio Indiano, this center is the result of a unique collaboration between the City Council of Mondoñedo and the management of the Palacio Santa Emilia.
A Space for Art and Culture
Every year, Centro Cultural Santa Emilia is proud to present no less than eight events of high artistic level, covering various disciplines such as music, painting, literature and plastic arts. These events will feature the participation of internationally renowned artists, bringing the best of art and culture from around the world to Mondoñedo.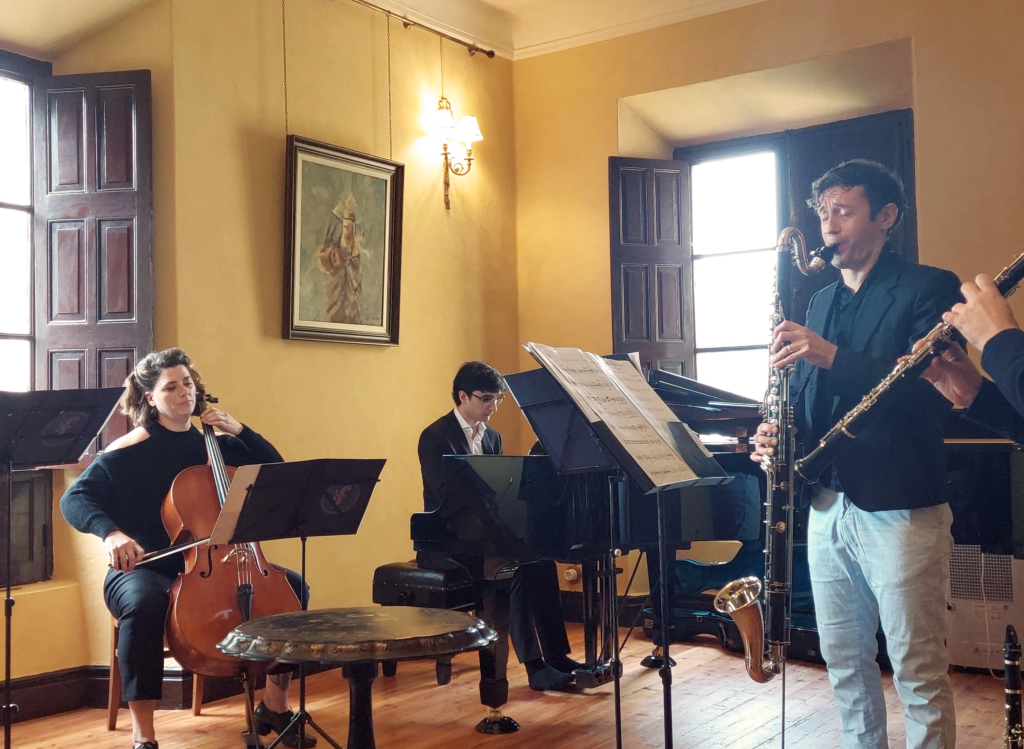 Bridging Past and Present
The Santa Emilia Cultural Center is not only a space for art and culture, but also a tribute to the rich history and heritage of our city. The palace, with its 1920s charm and elegance, offers a unique setting that transports visitors to another era.
Enriching the Cultural Life of Mondoñedo
The Santa Emilia Cultural Center is more than a space for art and culture; it is a beacon that illuminates and differentiates the cultural offerings of Mondoñedo. We believe that this center will have a significant impact on the life of the city, enriching the cultural life of the citizens and attracting visitors from all over the world.
We invite you to join us on this cultural journey. Together, we can celebrate the richness of our past, enjoy the art and culture of the present, and contribute to the cultural legacy of Mondoñedo for future generations. Welcome to the Santa Emilia Cultural Center, where history comes alive through art. This is your cultural center. We are waiting for you with open arms.
Check our events agenda
Join our activities