Artistic destination between whispers and charm...
Origins and connections with Buenos Aires
The Santa Emilia Palace was born as "Chalet do Granadeiro" thanks to the dream and vision of its promoter, Mr. Manuel López Rivas, married to Miss Mancebo.
Both families shared a deep connection to the world of letters and printing, a bond that has lasted through generations to the present day. Venturing to Buenos Aires, Manuel founded a thriving shirt business that competed with the world's only branch of Harrods in the Argentine capital. It was thanks to his success in Argentina that he was able to finance the construction of the Indian palace, a work begun in 1924, imbued with the magic of literature and the mystery of untold stories.
The era of painting and literary encounters
In 1933, the house changed hands and became the property of Doña Auxiliadora, wife of Mendez.
It was then that the palace became a canvas for art and creativity. José Armando, Auxiliadora's son and a charismatic and law-loving man, entered the world of painting, leaving his mark on more than 40 paintings that today adorn the walls of Santa Emilia. Pepín, as he was known to those close to him, turned the palace into a sanctuary for meetings and gatherings where illustrious figures such as Álvaro Cunqueiro would lose themselves in passionate conversations about art and culture.
The musical rebirth of Santa Emilia
The melody of destiny resounded in Palazzo Santa Emilia when Juan Rezzuto, an Argentine virtuoso pianist and pedagogue, walked through its doors.
Founder of WKMT London, one of the most prestigious piano schools in the British capital, Rezzuto decided to settle in Mondoñedo together with his partner Victor, thus initiating the era of music in the palace. Santa Emilia acquired its third name in honor of Maestro Rezzuto's grandmother, who inspired his musical skills and ignited the spark that propelled this new adventure.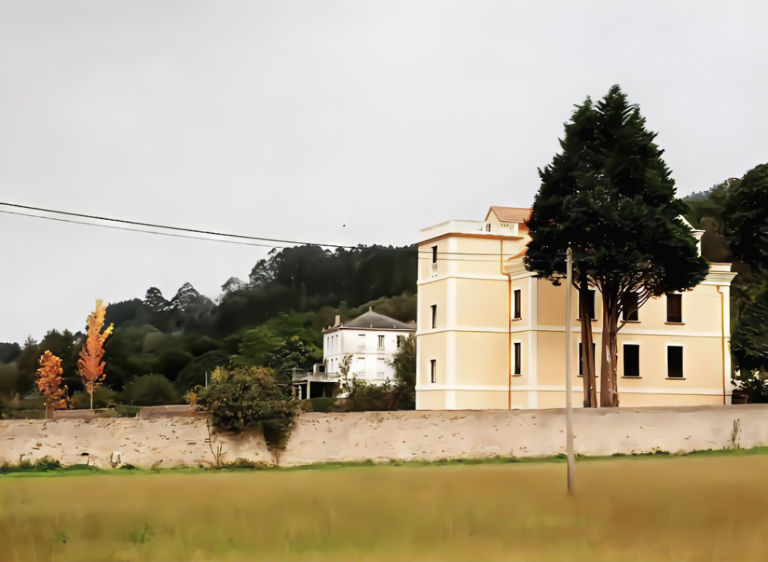 A continuously growing artistic legacy
Today, Palazzo Santa Emilia stands as a unique and fascinating space where history, art and music intertwine in an eternal dance.
We offer luxury experiences, cultural events, masterclasses and recordings in an evocative and mysterious environment, where past and present merge in an artistic embrace. Our mission is to provide our visitors with unforgettable moments and immerse them in the Galician spirit and tradition of this wonderful palace.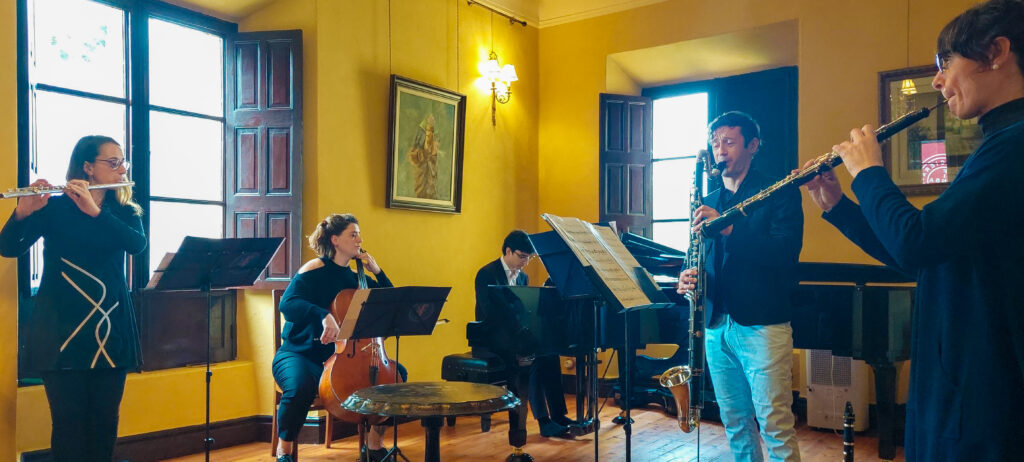 Discover the magic of Santa Emilia
We invite you to discover the magic of Santa Emilia, to let yourself be captivated by its stories and to immerse yourself in its unique experiences. Welcome to Palazzo Santa Emilia, a place where time stands still and the beauty of life is revealed in every corner.